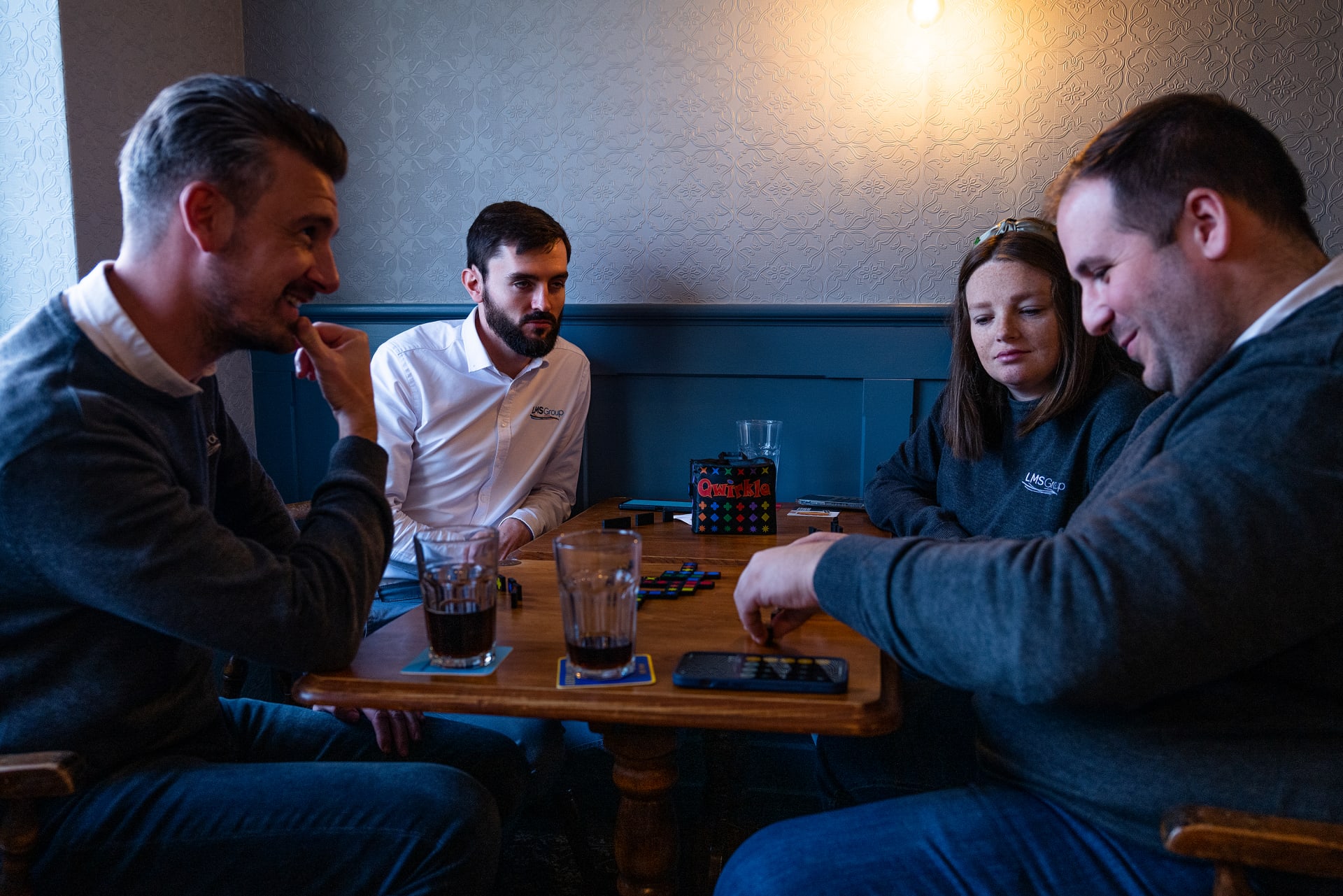 Technical Services - IT Project Engineer
Chichester

,

England

,

United Kingdom

£26,000 - £32,000 per year

Technical Services
Job description
We're proud to be ranked #24 in the MSP501 list of IT Managed Service Providers in EMEA. This puts us as one of the UK's leading independent providers of IT Services, IT Support & Cyber Security. Not only this, we're  a Microsoft Gold Partner which ranks us in the top 5% of all Microsoft Partners globally.
We've grown a lot since we got started back in 2010. From our humble beginnings of our CEO working out of his bedroom as a teenager, we're now one of the most respected and successful IT Managed Services companies in the UK. But we're not stopping there (even though our mums, partners and friends reckon we should have a rest). We have big ambitions and can only make them happen if the people who work at LMS Group have big ambitions too. So if you're the kind of person who rolls up their sleeves and gets stuck in, LMS Group might be just the place to kick-start or further build your career.
In order to meet our ambitions, we are now recruiting for a Technical Services Engineer within the Technical Services team.

The role of Technical Services Engineer will be accountable and responsible for delivering Technical Services within the Professional Services department. The Technical Services Engineer will help to schedule, plan, and deliver the IT technical activities to ensure technical accuracy and quality from project conception to completion. This includes ensuring all processes, policies and procedures are followed and updated as required.
The Technical Services Engineer will be required to be customer-focused, with outstanding communication skills. As well as being technically competent they will be required to be self-motivated with strong time management skills.
This role is a fantastic opportunity for the appointed candidate to take the next move and step-up in their career progression within an technical project delivery role. The successful candidate will have at least three years of practical experience working within and dealing with end-user support and IT system administration. They will be able to work independently and as part of a team, be people focused, upbeat and creative problem solver. They will work within the Professional Services team, but also visit our clients sites in one of our pool cars.
This role would likely suit a 2nd - 3rd Line candidate from another MSP / IT Company who's looking for not only career progression, but to also be part of a high-growth, high-opportunity and high-energy company. 
Benefits:

Increasing Holiday with length of service
Flexible, Hybrid Working
Annual Pay Reviews
Company Tesla Fleet
Modern Air-Conditioned Office & Fun Environment
Tiered Pension Scheme
Company EV Scheme
Company Pub with lunchtime activities- bar billiards, pub games
On-Site Parking (Free)
Microsoft Surface Laptop
Awesome Company Uniform
Cycle to Work Scheme
Mileage Allowance
Training & Career Planning
Birthday & Length of Service Rewards
Referral Bonus Scheme
Regular Funded Social Events & Company Quarterly Event
Funded Xmas Party
Job requirements
Responsibility and duties:
 Prepare, schedule, coordinate and deliver assigned technical tasks
 Cooperate and communicate effectively with the professional services manager and other team members to provide assistance and technical support
 When needed, participate in staffing and team assignment decisions, coordinate activity and consult with management
 Ensure that software/hardware and other deliverables are fully implemented and functional to the client specification and requirements
 To ensure the assigned tasks are completed on time and managed efficiently
 Travel to customer locations as and when required.
 Interact daily with the clients to interpret their needs and requirements
 Perform overall quality control of the work (budget, schedule, plans, performance) and report regularly to the professional services manager on task status
 When assigned, be the main point of contact for customer communication during the implementation.
 Ensure that all client system changes are fully documented, recorded and communicated on and to the appropriate systems and parties involved
 Review and contribute towards LMS Group's goals, mission statement and core values.
 Any other duties as and when required
Absolute Requirements (Essential):
 Minimum 3 Years of experience in an IT Support environment
 A broad range of IT knowledge and experience, including Networking, Servers, and Cloud services
 An attitude for continuous learning and improvement
 Excellent written and oral communication skills
 Exceptional time management and outstanding attention to detail
 Fantastic communication and interpersonal customer service skills
 The ability to resolve IT issues whiles keeping the business requirements and constraints in mind
 Highly Self-Motivated with the ability to work independently and as a team
 Interpersonal skills: such as telephony skills, communication skills, active listening, and customer care
 A trustworthy individual who is not afraid to ask for help if needed
 Confident decision-maker and able to demonstrate sound judgement
 The ability to set and manage expectations along with identifying potential issues relating to change management
Preferable Requirements (non-essential):
The successful candidate should ideally:
 Have existing experience in dealing with clients / relationship management
 Have organised or assisted with an IT business system change
 Knowledge and Experience Microsoft Azure
 Knowledge and experience in layer 3 networking
Chichester
,
England
,
United Kingdom
£26,000 - £32,000 per year
Not the right job

for you?
Check out our other vacancies below...