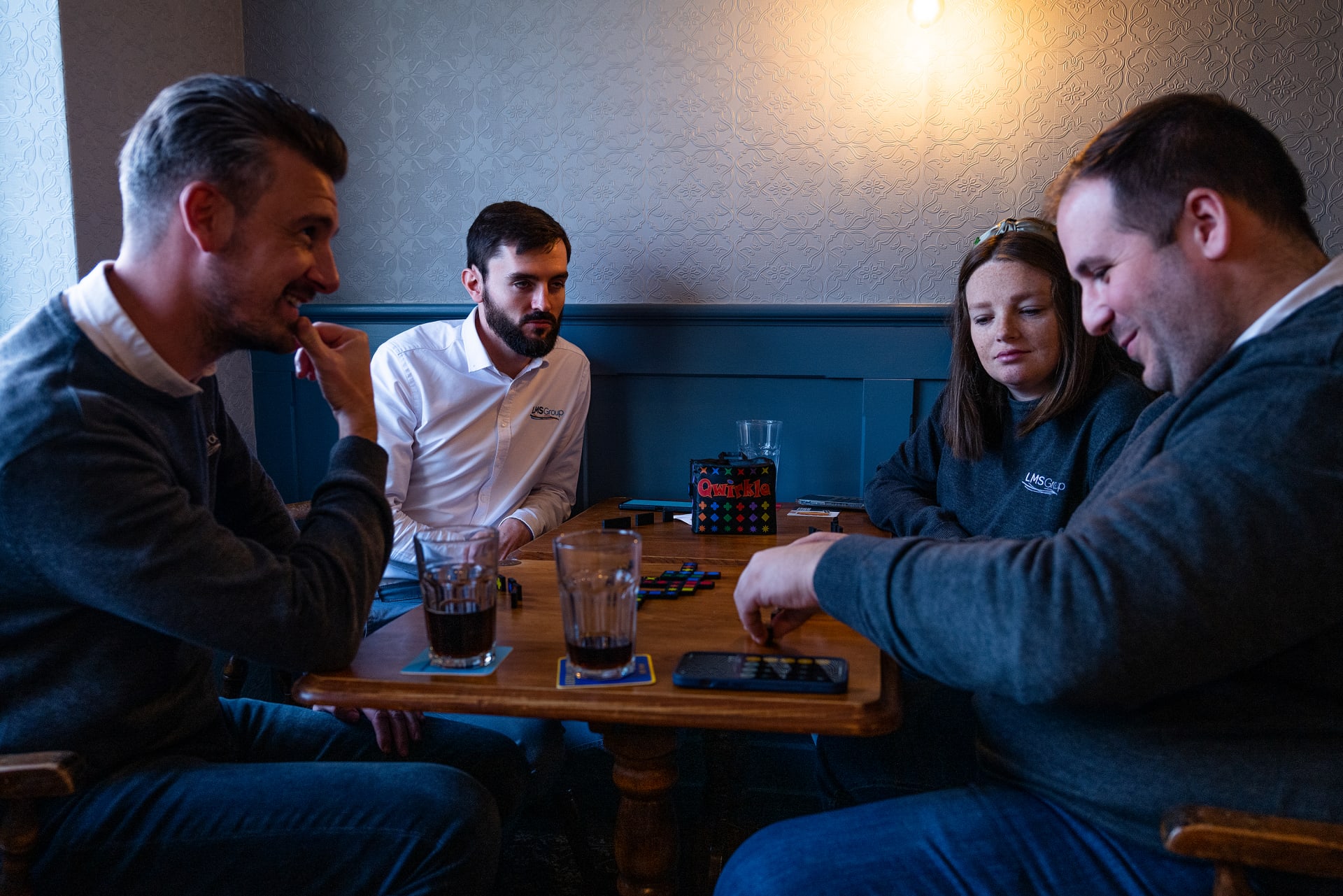 Service Desk IT Support Technician / Engineer 2nd Line - Escalations Technician
Chichester

,

England

,

United Kingdom

£24,000 - £30,000 per year

Managed Services
Job description
We're proud to be ranked #24 in the MSP501 list of IT Managed Service Providers in EMEA. This puts us as one of the UK's leading independent providers of IT Services, IT Support & Cyber Security. Not only this, we're  a Microsoft Gold Partner which ranks us in the top 5% of all Microsoft Partners globally.
We've grown a lot since we got started back in 2010. From our humble beginnings of our CEO working out of his bedroom as a teenager, we're now one of the most respected and successful IT Managed Services companies in the UK. But we're not stopping there (even though our mums, partners and friends reckon we should have a rest). We have big ambitions and can only make them happen if the people who work at LMS Group have big ambitions too. So if you're the kind of person who rolls up their sleeves and gets stuck in, LMS Group might be just the place to kick-start or further build your career.
In order to meet our ambitions, we are now recruiting for an Escalations Technician within the Managed Services team.

Being an Escalations Technician, you'll be responsible for handling escalated 1st and 2nd line Service Requests & Change Requests in a professional and timely manner. This relates to all technology, to include but not limited to workstations, servers, printers, Microsoft 365, networks, and vendor specific hardware and software.
This role is a fantastic opportunity for the appointed candidate to take the next move and step-up in their career progression within an IT Support role. The successful candidate will have at least two years of practical experience working within and dealing with end-user and system IT Support. They will be able to work independently and as part of a team, be people focused, upbeat and creative problem solver. They will work within the Managed Services team on the Service Desk, but also visit our clients sites in one of our pool cars. This role would likely suit a 1st - 2nd Line candidate from another MSP / IT Company who's looking for not only career progression, but to also be part of a high-growth, high-opportunity and high-energy company. 
Benefits:
Increasing Holiday with length of service
Flexible, Hybrid Working
Annual Pay Reviews
Company Tesla Fleet
Modern Air-Conditioned Office & Fun Environment 
Tiered Pension Scheme
Company EV Scheme
Company Pub with lunchtime activities- bar billiards, pub games
On-Site Parking (Free)
Microsoft Surface Laptop
Awesome Company Uniform
Cycle to Work Scheme
Mileage Allowance
Training & Career Planning
Birthday & Length of Service Rewards
Referral Bonus Scheme
Regular Funded Social Events & Company Quarterly Event
Funded Xmas Party
Job requirements
Functions:

IT Support relating to technical issues involving Microsoft's core business applications and operating systems, Cisco Networking solutions and Vendor-specific hardware (HPE).
Support of disaster recovery solutions.
Advanced technical support at the network level: WAN and LAN connectivity, routers, firewalls, and security.
Advanced remote access solution implementation and support: VPN, Remote Desktop Services, and Windows Virtual Desktop.
Monitor the remote monitoring and management system alerts and notifications, and respond accordingly through service tickets.
System documentation maintenance and review in document management platform.
Communication with customers as required: keeping them informed of incident progress, notifying them of impending changes, and agreed outages.

Responsibility and duties:

Diagnosing, Troubleshooting, testing, repairing, and servicing hardware, networks, and phones.

Maintain a documentation library for the customers applications and bespoke infrastructure for use by the service desk teams.

Ability to diagnose and troubleshoot any technical problems and recommend lasting solutions.
Schedule visits logistically to prioritise workload and increase CSAT, tying workflow to schedule.
Meet all scheduled appointments each day.

Comprehend customer requirements and make appropriate recommendations/briefings.
Providing remote support to troubleshoot and resolve technical issues.
Make and take phone calls to provide customer service, liaise with 3rd party vendors where necessary.

Following company procedures and protocols
Cooperating with technical teams and sharing information across the organisation
Build positive relationships with customers.
Work in conjunction with the technical team leader to deliver targets and use the training matrix for individual development.
Attend one-to-ones to provide clear feedback to allow personal development.

Support and provide feedback to drive continuous improvement of service operation, remaining fully complaint - Identify opportunities to increase efficiency and optimize flows.
Assisting in project implementation, delivery, and overflow.

Key interfaces:

All interdepartmental teams
Clients
3rd party vendors

Absolute Requirements (Essential):

Proven IT Service experience
Previous experience in 1st/2nd line IT Support

Exceptional time management
Outstanding attention to detail
Rapid root cause analysis, troubleshooting and problem solving and analytical skills.
Fantastic communication and interpersonal customer service skills
Exceptional technical support abilities with a logical approach to solving problems.

Highly Self-Motivated with the ability to work independently and as a team.
Technical understanding of IT Networks, especially WAN's, LAN's and VLANS.
Experience working with Windows Server and desktop operating systems.
Experience of implementing and supporting Microsoft 365, Exchange, SharePoint, and Teams.

Current, clean, and valid driving license and willing to travel to customer sites when required.
Exceptional English literacy and language skills, translating technical into plain English.
A trustworthy individual who is not afraid to ask for help if needed.
Confident decision-maker and able to demonstrate sound judgement.


Preferable Requirements (non-essential):

The successful candidate should ideally:

Have a good working knowledge of the local geographic area.
Experience of implementing and supporting Microsoft AzureAD & Microsoft Intune.
Have experience with Cisco Meraki
Have experience in virtualisation, including Windows Hyper-V and VMWare eSXI
Chichester
,
England
,
United Kingdom
£24,000 - £30,000 per year
Not the right job

for you?
Check out our other vacancies below...