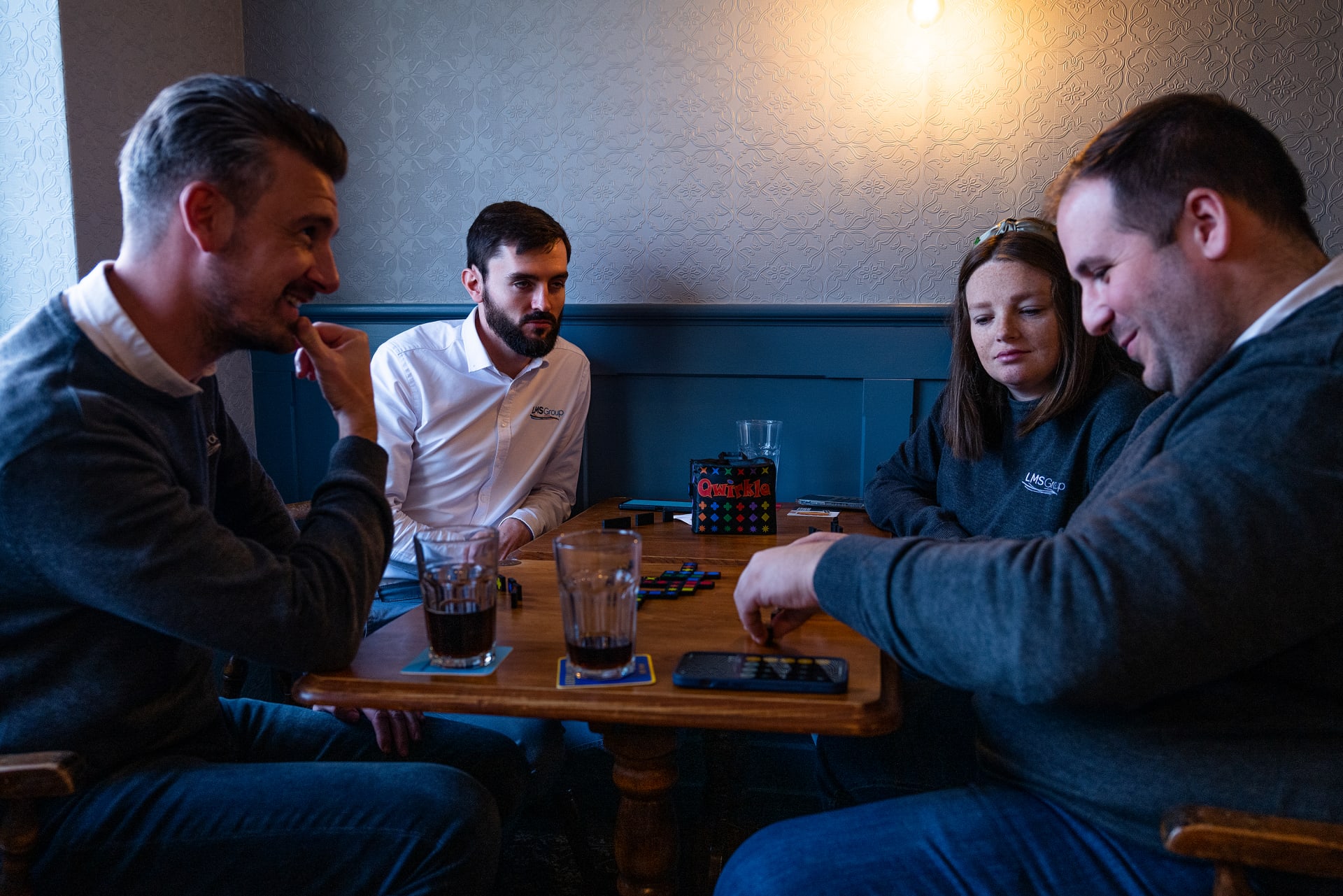 Service Desk IT Support Technician / 3rd Line
Chichester

,

England

,

United Kingdom

£26,000 - £32,000 per year

Managed Services
Job description
We're proud to be ranked #24 in the MSP501 list of IT Managed Service Providers in EMEA. This puts us as one of the UK's leading independent providers of IT Services, IT Support & Cyber Security. Not only this, we're  a Microsoft Gold Partner which ranks us in the top 5% of all Microsoft Partners globally.
We've grown a lot since we got started back in 2010. From our humble beginnings of our CEO working out of his bedroom as a teenager, we're now one of the most respected and successful IT Managed Services companies in the UK. But we're not stopping there (even though our mums, partners and friends reckon we should have a rest). We have big ambitions and can only make them happen if the people who work at LMS Group have big ambitions too. So if you're the kind of person who rolls up their sleeves and gets stuck in, LMS Group might be just the place to kick-start or further build your career.
In order to meet our ambitions, we are now recruiting for a 3rd Line.

The role of 3rd Line Support is to take responsibility and management of the assigned 3rd line tickets. To ensure the root cause of a problem is identified, and permanently resolved. This includes ensuring that all processes and procedures are followed, updated, and developed to adhere to our continuous improvement framework. 3rd Line works closely with the Escalations Team, the Technical Team Leader, Service Delivery Manager and Professional Services Manager to ensure that problematic technical tickets are actioned, progressed and resolved.
This role is a fantastic opportunity for the appointed candidate to take the next move and step-up in their career progression within an IT Support role. The successful candidate will have at least two-three years of practical experience working within and dealing with end-user and system IT Support. They will be able to work independently and as part of a team, be people focused, upbeat and creative problem solver. This role would likely suit a 1st - 2nd Line candidate from another MSP / IT Company who's looking for not only career progression, but to also be part of a high-growth, high-opportunity and high-energy company. 
Benefits:
Increasing Holiday with length of service
Flexible, Hybrid Working
Annual Pay Reviews
Company Tesla Fleet
Modern Air-Conditioned Office & Fun Environment 
Tiered Pension Scheme
Company EV Scheme
Company Pub with lunchtime activities- bar billiards, pub games
On-Site Parking (Free)
Microsoft Surface Laptop
Awesome Company Uniform
Cycle to Work Scheme
Mileage Allowance
Training & Career Planning
Birthday & Length of Service Rewards
Referral Bonus Scheme
Regular Funded Social Events & Company Quarterly Event
Funded Xmas Party
Job requirements
Responsibility and duties:
Provide exceptional and first-class remote, on site, and telephone based technical IT support at all times, building a rapport with existing and potential clients and ensure this is reflected among the support team.
Management of technical queries from clients and ensuring all such queries are handled in line with the Service Level Agreements – progressing customer tickets and providing a point for escalation.
Manage supporting administration and documentation ensuring it is accurate and timely. Ensuring all client system information and technical notes are logged onto the ticketing system along with also technician reports for on-site works.
Ensure ownership is taken of client technical issues and that these are seen through to completion.
Build and develop upon existing SLA's and KPI's within the business to further enhance the support and solutions offering of the company and enhance existing reports, live reporting, metrics and KPIs.
Ensure Service Level Agreements (SLAs) are met, monitored, and reported on. Ensuring that all tickets are up to date at all times.
Coordinate the identification and resolution of service incidents and problems and where required escalate to and coordinate resolution with third party vendors.
Work closely with the Technical, Professional and Account Management teams to evaluate and prevent problems.
On-going review of technical systems and developments to maintain expert technical knowledge. This will help facilitate the identification and implementation of best practices, to enhance and build a robust and effective operation to assist LMS maintain our competitive advantage.
Contribute to the change management process; in particular represent the interests of the customer when assessing risk and impact. Help to identify, specify and deliver changes required to LMS clients. Monitor changes completed and update documentation as required.
Responsible for picking up and resolving out of hours calls
Absolute Requirements:
Minimum 3 years IT experience in a support-based or MSP environment
Strong people management skills with previous people management experience
Active Directory Administration including DHCP, DNS and Group Policy
Office 365 and Microsoft Azure Administration
Expert knowledge of Office 365 product suite & licenses – including Teams, SharePoint and Azure security features (MFA, EMS, Intune, Conditional Access).
Knowledge of Microsoft Server operating systems (2012 through to 2022)
Knowledge of Microsoft Windows operating systems (Windows 7 through to Windows 11)
Extensive Networking (TCP/IP) knowledge and troubleshooting experience
Experience implementing, supporting, and troubleshooting backup solutions (Examples: BackupAssist, Veeam, Azure, SkyKick)
Experience of virtualisation; VMWare/Hyper-V configuration and troubleshooting
Experience with VOIP configurations, vPBX / 3CX
Strong written and verbal communication at all levels
Full UK driving license
Preferable Requirements (non-essential):
Enterprise storage installation, configuration, and troubleshooting (Examples: Fibre channel, ISCSI, SAN and NAS)
Knowledge at previous experience of working with and administering Cisco Meraki technologies
Knowledge at previous experience of working with and administering Windows Virtual Desktop
Enterprise firewall installation, configuration and troubleshooting (Examples: Cisco Meraki, Draytek)
Management of Domain Name registration, management and DNS configuration
Chichester
,
England
,
United Kingdom
£26,000 - £32,000 per year
Not the right job

for you?
Check out our other vacancies below...